General Information:
International Shooting Competition – "Polish Open KALIBER 2020"
from 25th Nov. to 30thNov. 2020, Białystok, Poland
INVITATION
Dear Friends,
We are honoured to invite you to participate in the XXI edition of the International Shooting Competition 'Polish Open Kaliber', which will be held from25thNovember–30thNovember 2020 in Bialystok, Poland. TheCompetition will take place at the Sports Hall (main hall – 48 SIUS positions, final hall with 24 SIUS positions).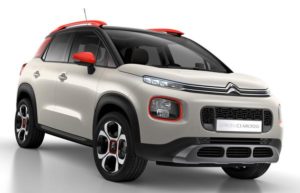 GENERAL INFORMATION
Two individual starts (one with Olympic final – 2nd start),
Mix Team events (junior / adult)
Possibility to win the main prize in the Super Final – a Car*
FRIDAY – EXTRA cash bonus for a high series (106,0+ Rifle, 99+ Pistol) from 50 up to 4700 Euro Series 1-6 in a raw 50+150+300+600+1200+2400 = 4700 Euro,
For single series 50 Euro each (example: 1st and 3rd = 50 + 50 EUR)
Shooting events in categories:
10 m Air Pistol 60 Women / Women Junior, Men / Men Junior
10 m Air Rifle 60 Women / Women Junior, Men / Men Junior
10 m MIX Team (Rifle / Rifle Junior, Pistol / Pistol Junior)
PRELIMINARY PROGRAMME:
Wednesday, 25 Nov. – Arrivals
Thursday, 26 Nov. – MIX Team, unofficial training, accreditation
Friday, 27 Nov. – 1st Individual start, Elimination for the SUPER FINAL
Saturday, 28 Nov. – 2nd Individual start (with Finals), the SUPER FINAL for a CAR*
Sunday, 29 Dec. – 2nd Individual start (with Finals)
Monday, 30 Nov – Departures
ENTRY FEE:
60€ per shooter (for two Individual starts), 15€ per shooter (for MIXEvent), 10€coach accreditations
ACCOMODATION – the official Hotel:
4* Hotel Cristal in Bialystok – Price for a night with breakfast: 90€ Double room, 72€ Single room Organizer provides free transport between the hotel and the shooting range.
PAYMENT: All payments have to be made in cash only (EUR) in the competition office.
DEADLINES /REGISTRATION (e-mail: KALIBEROPEN@GMAIL.COM)
Final Entry Form and Hotel Reservation must be send before 30th October 2020.
PRIZES:
The first place in the Super Final – a Car* / or instead, the winner can take 6600 Euro*
**The 1st Prize winner in the Super Final is allowed to receive it only after paying the 10% tax of its value
The second place in the Super Final – 1999 PLN (about 460 Euro)
Prizes for all competitors who entered to the Super Final
MIX Team 1stplace–prizes, 1st– 3rdplaces: medals, diplomas
Individual 1stplace – prizes, (awards only for 2ndstart), 1st-3rdplaces: medals, diplomas
EXTRA – All competitors have a possibility to get to the extra event with the main prize–theCAR**
There will be an opportunity to match and buy pellets of German H&N, Czech JSB organized by INCORSA.
Due to the epidemiological situation in Poland and in the world caused by Covid-19, the organizer reserves the right to change the main prize, limit the number of participants or cancel the competition.
If the main prize in the SUPERFINAL is the car, its transfer will be possible after completion of all the necessary formalities required by the Polish law, which may take from 1 to 14 days, due to the current epidemiological situation.
ORGANIZER:
Kaliber Bialystok Sports Club, Grunwaldzka Street 18, 15-893 Bialystok, +48 85 874 98 16website: WWW.KALIBERBIALYSTOK.PL
Adam Pogorzelski +48 509 669 237 – ENG Competition Manager
Włodzimierz Aleksiejuk +48 502 649 400 – RUS President of Organising Committee